FW COLLECTION 2021
FALL / WINTER
The charm of a timeless design and the high quality make this brand a real sign of research. The T-charge new collection F/W 2021 takes inspiration
from the cities: their dinamicity, the mixture of different shapes and materials.
T-charge new collection's is a combination between modern, classic and elegant men's sunglasses and eyeglasses. Precision, attention to the details, the choice of nobel materials and colors define the brand. T-charge's models are designed to be weared in occasions and everyday life.
FW2021
INSPIRED BY THE CITY
This season T-CHARGE EYEWEAR wants to bet on sustainability, incorporating in its new collection 6 optical models and 1 sun, made of wood obtained
from three different types of trees, i.e. ebony, beech and maple and moreover, 4 sun models made of acetate M49.
The wood coming from these trees has its own characteristics, that convey different darker tones to the frames, making them delicate but at the
same time resistant. They are realized with polarized clip-ons, suitable to feel comfortable indoor and outdoor.
The M49 was invented by Mazzucchelli 1849 who anticipated the evolution of the market and developed this strong formula in eco-sustainability.
The traditional plasticizer has been replaced by a plasticizer solution of plant origin, making M49 a bioplastic with a remarkable bio-based content.
To keep up with this evolution, the brand packaging has also evolved and it is now 100% eco-sustainable made of paper.
Vintage inspiration with rounded corners and double bridge. Crafted in every detail, the model presents a metal front ending on a sophisticated joint made out of acetate and metal.
The frame that turns into a sunglass with a simple attachment. Two possibilities of use, one single frame.
Clip on frames ensure the fit of sun lenses that can easily be fitted or removed.
This new extended rectangle frame, returns to the collection with strong commercial power to those who prefer a professional look. Can be combined with clip-on adding a feature of 2 in 1 frame.
This new acetate style with round front is already a classic for the F/W 2021 T-charge collection.
A perfect mix between elegance, every-day life and style.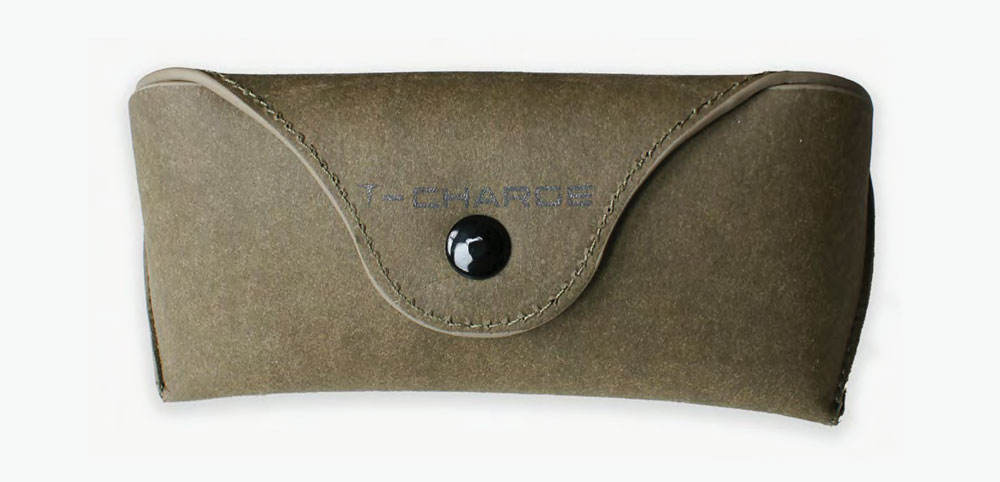 New packaging made out of 100% paper.